WE ARE CURRENTLY ACCEPTING ENQUIRIES AND BOOKINGS FOR 2019, AS WELL AS LAST MINUTE BOOKINGS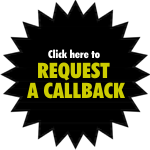 Simply contact us by emailing bookings@adventureactivityweekends.co.uk, or give us a call.
Once we have received your details and have an idea of your requirements we will send you some example scenarios and prices, along with further accommodation and local area information, within 24 hours.
If you have not received a reply within 24 hours please call us.
You then simply choose which scenario you would like and pay a booking deposit. We then email you a full itinerary with directions, contacts, evening options and kit list to ensure a trouble-free, fun visit to Wales!

If you have already used our calculator and have a booking code, please copy and paste it into the correct field below and we can process your booking.
At Adventure Activity Weekends we accept all major credit and debit cards, cheques and BACS transfers.
Please click here for our booking terms.